With a burning desire to build God's Kingdom and bring souls to Christ, Pastor Charles R. Stewart and Darcel Stewart established Kingdom Builders Christian Church (KBCC) in September 2006.  Kingdom Builders opened its doors at Lawrence Technological University (LTU) in Southfield Michigan with a small, but committed congregation.  In an effort to grow the church, Pastor Stewart and First Lady Darcel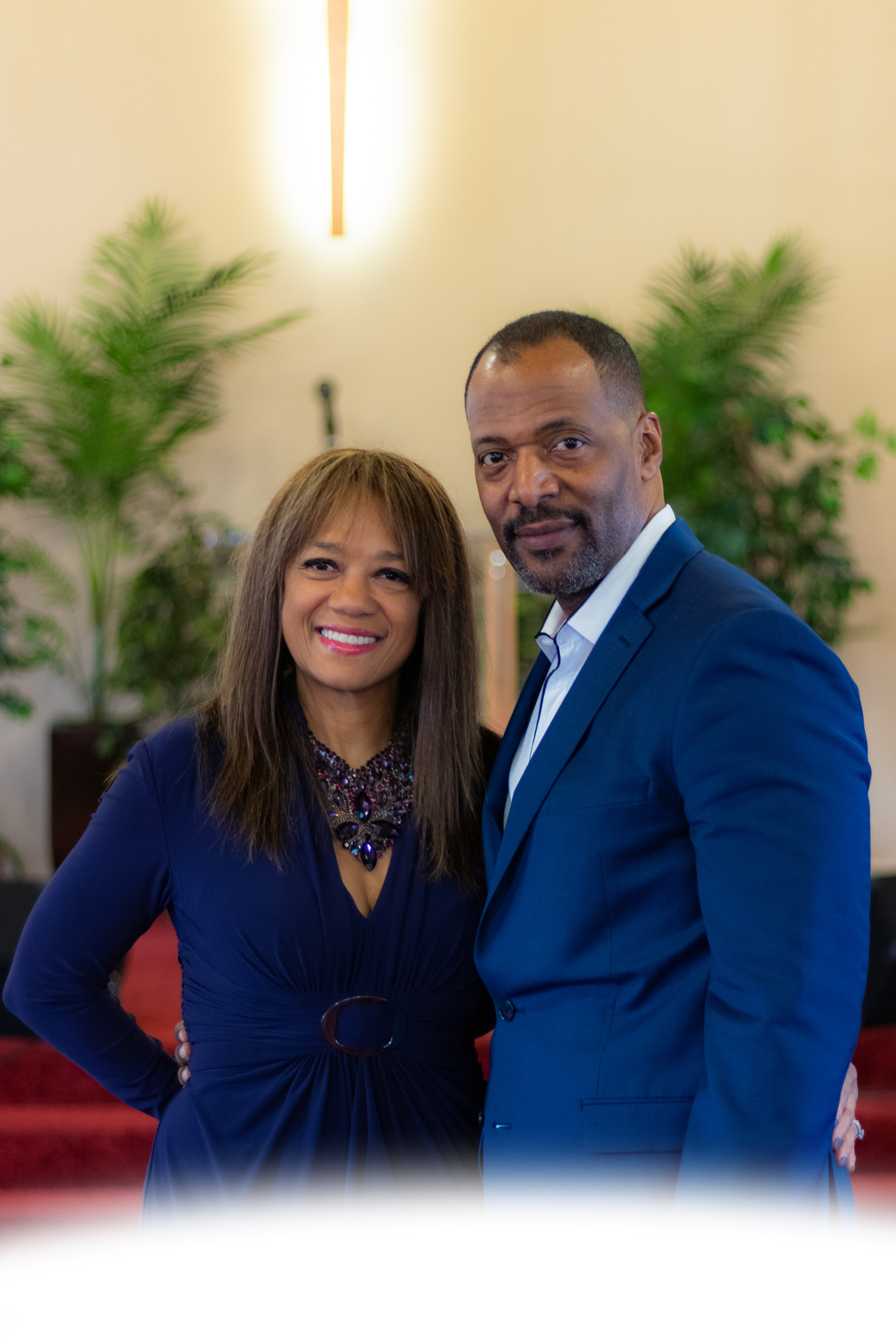 began to blanket the community distributing flyers, ministering to people at local shopping centers and placing ads in local newspapers inviting people to worship at KBCC.
No matter the attendance on any given Sunday, the church was always set up and ready to praise God.  People in the community began to find their way to KBCC and the membership began to grow.  While at LTU the church had many functions including, potlucks after worship, conferences, a tent revival, movie nights, and youth fellowships.  The church used every bit of space available, including the surrounding classrooms and hallways where a CD library was set up to offer recording of the latest sermons.
As the church flourished, LTU was not large enough to accommodate additional services and programs the church wanted to provide in the community.   Pastor Stewart vision is to have the church open seven days a week and to be a refuge to those in the Community.  The search began to find a new church home.  In 2009, KBCC relocated to Redford, Michigan and purchased St. Anne Catholic Church.  KBCC members armed with soap buckets, paintbrushes, rakes and brooms, washed, painted, raked and swept the building and the grounds preparing the church for its first service. On Sunday June 6, 2009, the KBCC family proudly marched into its newly purchased church home. The church has a 350-seat sanctuary, with a balcony and is equipped with a fellowship hall, kitchen, a cry room, nursery, and office space.
Since relocating to Redford, KBCC has begun planting seeds in the community, offering prayer and worship services on Sunday, Monday, and Wednesday.  The church offers many programs to the community including boys and girls mentoring, a senior's ministry, youth ministry and a homeless ministry. The church host many activities such as church picnics, financial prayer breakfast and women's book club meetings for the community to participate.  In February 2010, Kingdom Builders achieved another milestone when KBCC launched the Kingdom Principles Radio Show broadcast weekly on WLQV 1500 at 12:30 PM.   Since relocating to Redford, KBCC has continued to flourish and will be a force within the community.